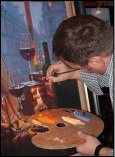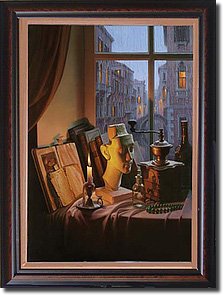 Mark your Calendars….
Butirskiy returns to Cleveland, Oh Saturday, May 10th.

The show will be hosted in the ballroom of the Crowne Plaza Hotel in Independence, Oh. Show hours will be from 2 to 4 pm and 6 to 9 with special room rates available for overnight guests.
Hope you can attend.
As part of our April "pre show" promotions, you will receive these money saving specials:
Half off

on framing ($250.00 value)

FREE

,

unframed mini Butirskiy ($145.00 value)

FREE

Butirskiy Coffee table book ($75.00 value)

INTEREST FREE

payment plans

NO SALES TAX

for out-of-state orders
Are you interested in Butirskiy Originals?
His watercolors, acrylics and smaller oils are very affordable.
Visit our Butirskiy Originals Page to preview the work.
Piccadilly's also has a "private" unpublished Butirskiy Originals Page with complete details.
Send me an email at fineart@piccadillys.com and I'll send you the key to unlock the gallery.