Piccadilly's Fine Art is Moving,
After 27 years in Cleveland, we are tossing the snow shovels and relocating the gallery to sunny Naples, Florida. The location for the new gallery has not been determined; however, our website will keep you informed.
Remember, you can still order works from your favorite artists. Just fill out the inquiry form with your interest.
Or if you wish to be added to our newsletter announcements, please drop me a note at fineart@piccadillys.com and your name and e mail will be added to the list.
To avoid unwanted mailing, please specify what artists you are most interested in. Barbara and I look forward to seeing you when you visit "Paradise."
PJ Campbell
Owner
Piccadilly's Fine Art Galleries
Naples, FL
For over two decades Piccadilly's has represented traditional painting styles of Impressionism, Photo Realism and Expressionism from such masters as Thomas Arvid, Alexei Butirskiy, Michael Flohr, and S. Sam Park, to the figurative works by Asencio and Hopper. Our goal is to introduce you to some of the most recognized and collected artists of our time.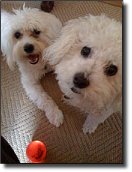 Take a minute to read our Testimonials to hear what our collectors say about purchasing artwork through Piccadilly's Fine Art Galleries.
What's on your Wall?
Did you know that when you walk into a person's home, the first thing you notice is "what's on their walls?" Your artwork makes as big a statement as the car you drive or the wine you serve.
Fine art has a way of transforming your home and creating an atmosphere that is calming and tranquil. Click here to learn more.