Season's Greetings Butirskiy collectors,
Alexei Butirskiy's publisher is having a year-end special promotion on all originals. The savings are significant!!
If you've been dreaming about owning a Butirskiy original or wanting to add to your collection, now is the time. The publisher's promotion ends December 15, 2016.
Remember, they are all one-of-a-kind originals.
First come, first serve applies.
Below are examples of the five original categories with links going back to the publisher's page showing Butirskiy's complete collection of oils, acrylics, mixed media, watercolors, and watercolor sketches.
The savings can range from $500.00 to over $15,000.00 depending upon the medium used and the size of the painting.
Order your favorite work, and Alexei will gladly personalize it just for you.
Don't forget that free shipping and no sales tax will add to your savings....you can't go wrong.
In addition, the publisher is giving away an autographed copy of Butirskiy's coffee table book as a stocking stuffer with purchase.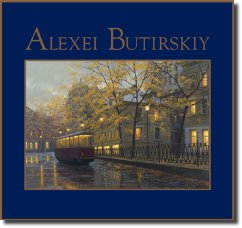 If you have any questions or need to know exact pricing details, call me at 888-579-4300 or on my cell phone at 216-401-2227.
Merry Christmas and Happy New Year.
PJ and Barbara Campbell
Owners,
Piccadilly's Fine Art
Naples, Florida
fineart@piccadillys.com
www.Piccadillys.com
888-579-4300